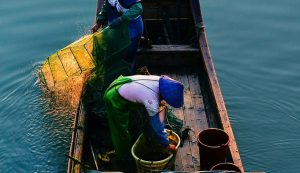 Seafood has been part of the diet of native cultures since the beginning of time.   Dr. Price found many cultures to have survived on mostly seafood prior to the introduction of modernized food.
Today, many Americans don't regularly include fish in their diet. Much of the seafood available on the market is farm raised and lacking the nutrient density of wild-caught fish.  In this section we will learn about:
The Beneficial Nutrients in Fish
Fish Oil Supplements
Cod Liver Oil – Super Food and Key Source of Vital Nutrients
You can follow along on pages 209-211 in your book.
In this section we will learn about:
The History of Fermentation 
Nutritional Benefits of Fermentation
Additional Benefits of Fermentation 
Shopping Tips for Dairy Products
What you will need:
The Transformation Book
My Transformation Journal (optional)
Slide/Notes Pages – For Note Taking
Remember to hit complete when finished viewing the video below.
CALL TO ACTION:
Where can you purchase wild-caught fish?
What is a new fish recipe that you can try this week?
What is something new you learned about fish oil supplements that you didn't know before?  What changes will you make now that you have learned this new information?