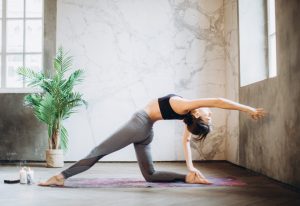 Our Bodies are Created to Move!
In today's world work schedules and modern technology have led to many people living a sedentary lifestyle.  The natural functions of the body depend on movement!  Exercise doesn't need to by grueling or boring.  There are so many different fun, exciting, and physical activities one can participate in that get you moving.
In this section we will learn about:
Why It's Important To Keep Moving
The Benefits of Rebounding
The Importance of a Strong Core
Exercise & Emotional Wellbeing
You can follow along on pages 54-59 in your book.
What you will need:
The Transformation Book
My Transformation Journal (optional)
Slide/Notes Pages – For Note Taking
Remember to hit complete when finished viewing the video below.
CALL TO ACTION:
What fun activity can you participate in this week that would increase your activity level?
Is there a physical activity you used to participate in that you enjoyed but have not participated in for a while?
What group activities are available in your area that offer an opportunity for physical activity while also having fun with others?