Welcome to the 48 Day Transformation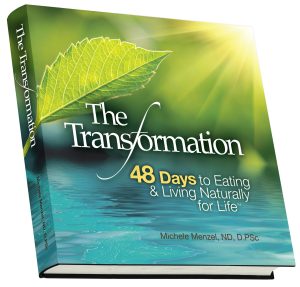 Welcome to the 48 Day Transformation!
I am SO EXCITED you are here and taking this next step on your journey of transforming your life!
This course is designed to take you on a deep dive into the 7 Laws of Wellness and Nutrient Dense Foods.   Inside this course you will find the knowledge, inspiration, and support to change the way you eat and live FOR LIFE!
In each lesson you will have video segments and demonstrations to help you expand your knowledge of the 7 Laws of Wellness and Nutrient Dense Foods!
The lesson outline is divided into 6 separate weekly segments for you to grow through.
You can return to watch previously viewed videos if you wish to watch them again as a refresher.
Please remember, this is a 48 Day journey. We encourage you to start slow and spend time with the content of each module before moving into the next weeks lesson.  There is no set start date so you can begin your 48 Days at any point during the course or thereafter.  The next 48Days can kick start this new way of eating and living for the rest of your life!
Please don't forget to take advantage of the
private Transformation Facebook Group
where you can interact with others who are also on the 48 Day Transformation journey.  The group will allow you to exchange thoughts and experiences with others, as well as grant you contact with Dr. Menzel for advice and support along the way.
Click below to watch the Welcome Video by Dr. Menzel.  You may then proceed on to the next lesson in Week One.