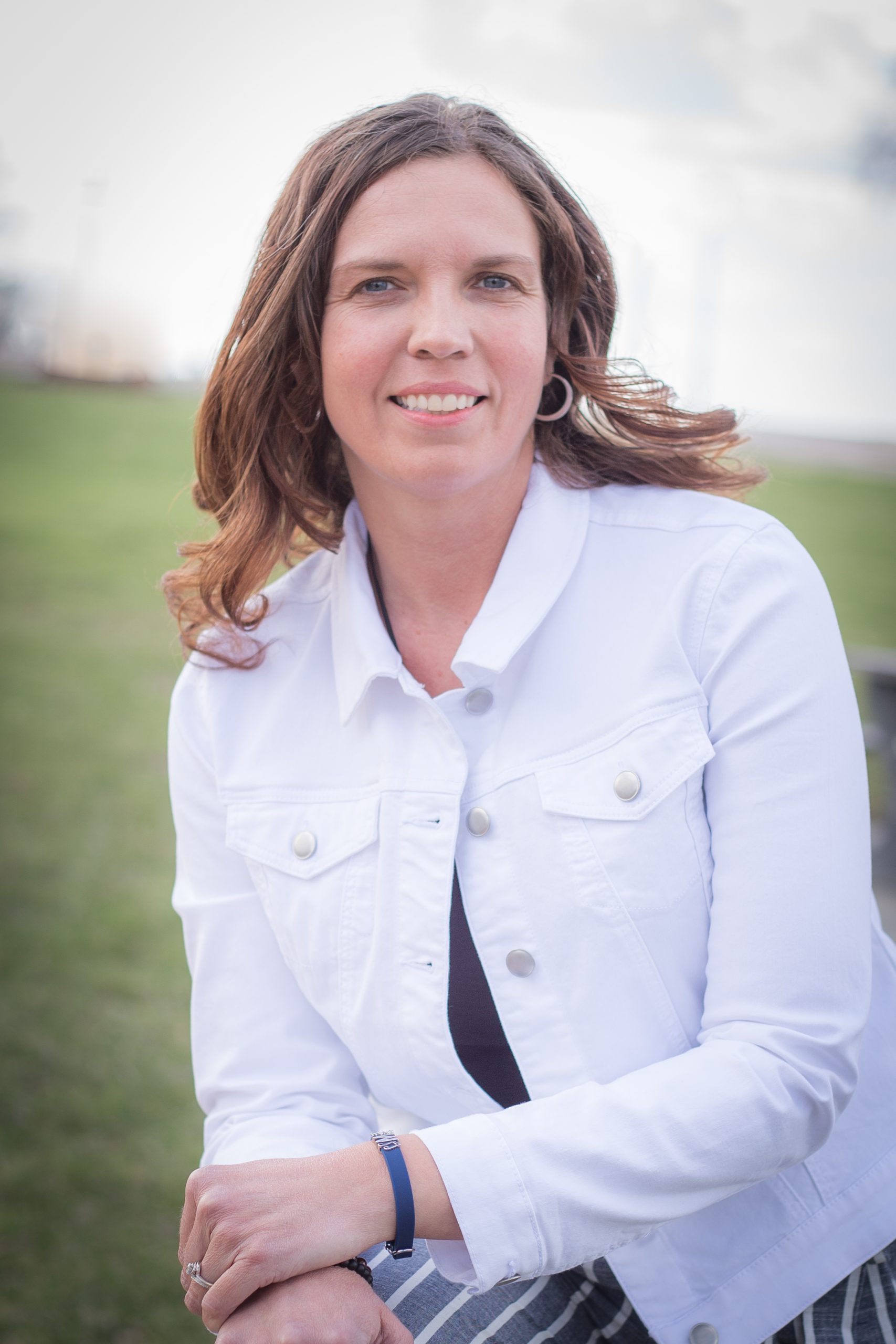 Deb Weichel
Board Certified Naturopathic Doctor, Diplomat of Pastoral Science, Certified Transformation Lifestyle Coach, Certified Bionetic Naturopathic Counselor
Deb is a Nebraska native. Plymouth, Nebraska is Deb's home where she is a wife and mother of 3 children. She received her B.S. in Dental Hygiene degree from the University of Nebraska Medical Center in 2001 and Dr. of Naturopathy from Energetic Wellness School of Naturopathy in 2020.
After practicing dental hygiene for 15 years, and while raising a family, she encountered some health issues of her own, but more pressing was the medical condition her young daughter had encountered. The situation led her to explore more deeply the underlying cause of the issue at hand. Knowing there must be natural options available to deal with this condition rather than accepting reliance on pharmaceuticals, she continued to search for answers.
This search led her to extend her studies and to add a certification as a Transformation Lifestyle Coach as well as Bionetics Practitioner and German New Medicine Consultant to her credentials. Deb is the owner of Optimal Wellness where as a Naturopathic Doctor she assists clients in identifying the underlying cause of their symptoms and assisting them in supporting their body through it's natural healing phase. It is Deb's passion to help people understand their body's natural design and learn how to regain their natural state of balanced energy and vitality.
Optimal Wellness (optimalwellnessandhealth.com)
Jen Miner
Certified Holistic Health Practitioner, Certified Natural Health Professional, Certified Bionetic Naturopathic Counselor
I empower successful people that feel trapped by their poor health experience to go to thriving health without prescriptions, surgeries, and years of dreadful dieting.I am a grandmother and I am at the top of my game! Do you feel like you're at the top of your game?
What will your health be like when you are a grandparent? I would have never, in a million years thought that where my health is now, is possible. Right now, you are searching and wondering if this could ever be possible for you. It is! I know because I have helped thousands rise to the top of their game, emotionally, mentally, and physically. What inspired me to become a wellness professional?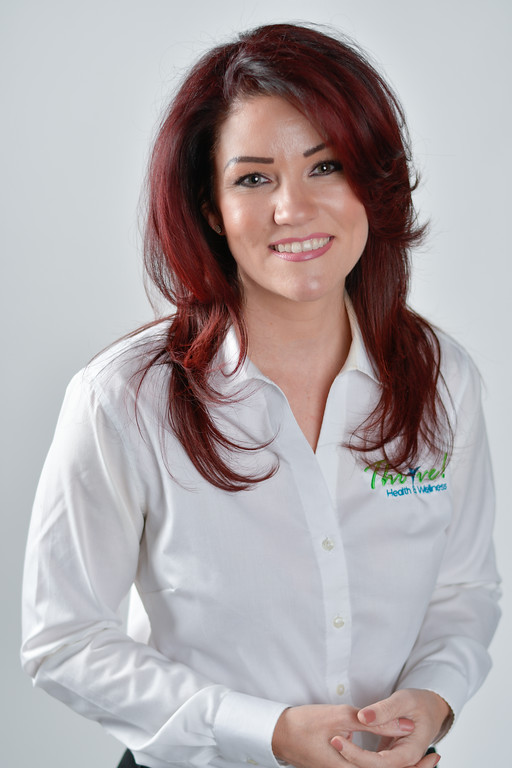 My personal health journey led me to a desire to help others achieve the same healing that I had. My list of diagnoses and medications looked like a Walmart receipt. I was told there weren't any options beyond more medications and more unanswered questions. Now I know the power each one of us has over the level of healing one experiences and I am here to guide you through a healing path you didn't know was possible.
Thrive! Health and Wellness – Healing From the Inside Out (wpcomstaging.com)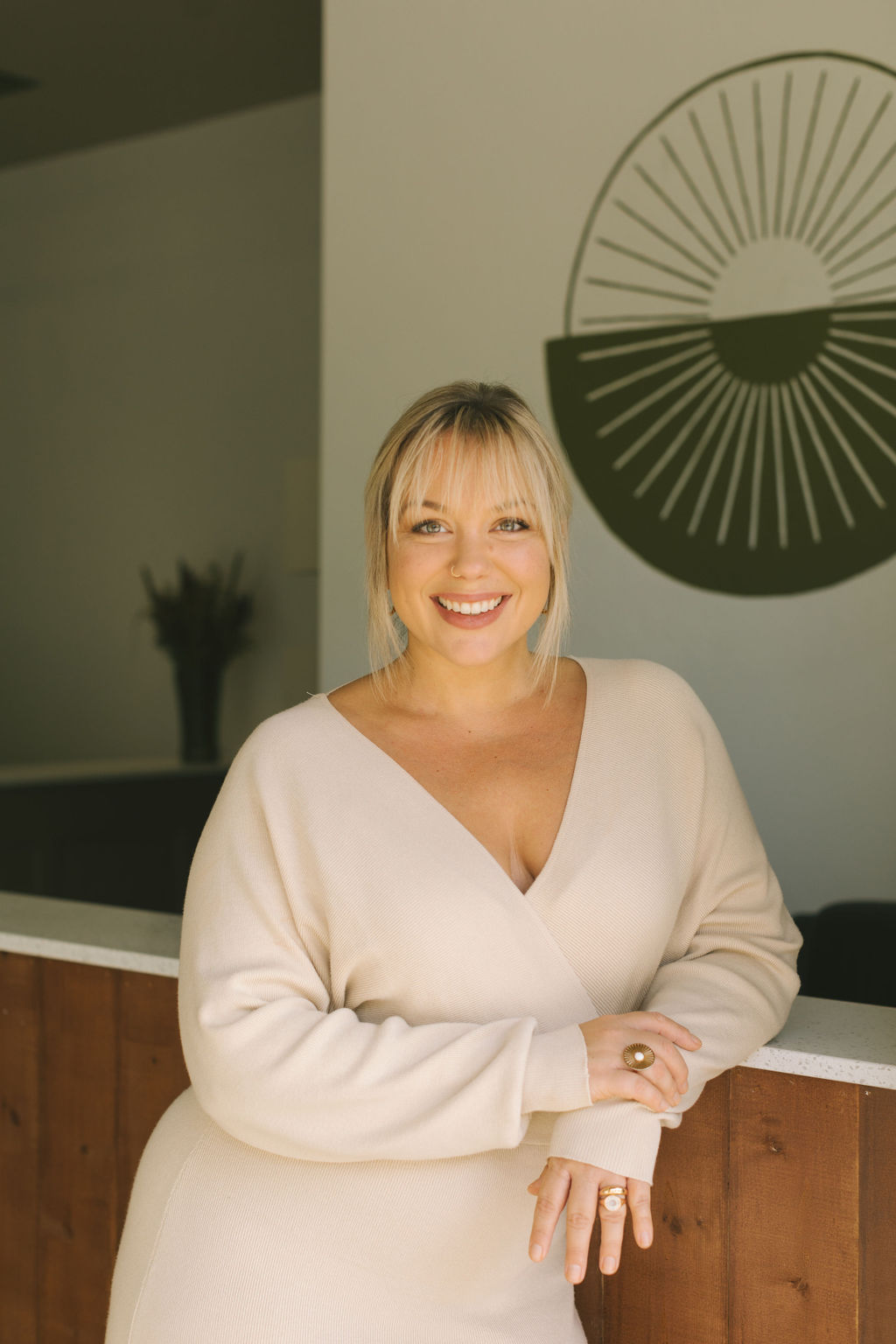 Dr. Tim Rhoads
Dr. Tim Rhoads grew up in a family of chiropractors. Tim had the idea very early on in his life that you are supposed to be well. He graduated from Parker College of Chiropractic in 1988. He has been in private practice ever since. Tim is certified in a muscle testing technique called "contact reflex analysis" that he uses in his clinic. He is also licensed in acupuncture. Tim has always had a true fascination with Chinese medicine, nutrition, herbs, and homeopathics. He has been using the SpectraVision in his clinic with great success for a few years.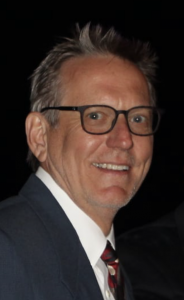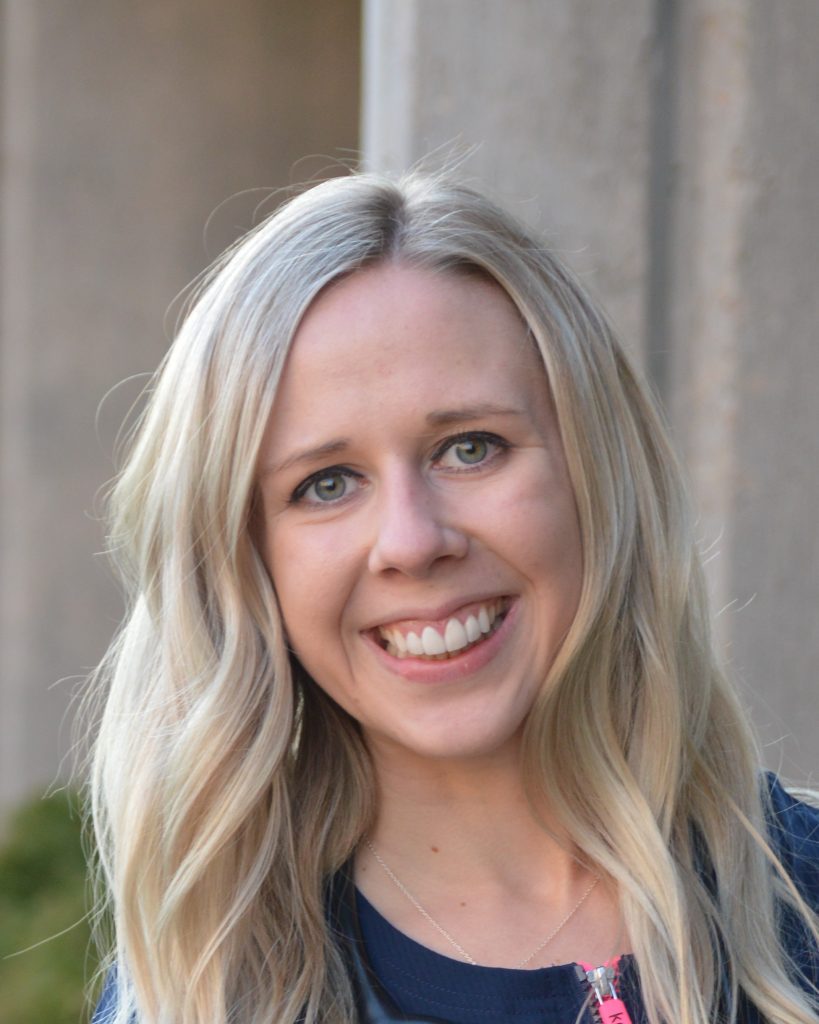 Aubrie Bair
Certified Bionetic Naturopathic Counselor
Aubrie Bair is a registered nurse in Utah who started her career in the emergency department after graduating from Weber State University with her Bachelor of Science in Nursing. During her time in the emergency department, she found a passion for alternative approaches to healing. She followed this passion by becoming a Bionetic Naturopathic Counselor and getting certified in Frequency Specific Microcurrent (FSM). While going to school to become a Bionetic Naturopathic Counselor she switched career paths and began working at a functional medicine clinic where she currently works. She recently started a graduate program at the University of Arizona to become a family nurse practitioner.
Upon graduation, she plans to open a wellness clinic that will use different modalities of healing to help individuals heal and live their healthiest life possible. In her leisure time with her husband, they enjoy being outdoors, having spontaneous adventures, and traveling around the world.
The Bionetic Naturopathic Counselor program through Energetic Wellness School of Naturopathy has changed my way of thinking, living, and practicing. This program provided me with a plethora of knowledge in different aspects of holistic health. The emphasis on the mind, body, spirit connection throughout this program brought to light the true foundation of health. The hands-on weekends taught by Dr. Menzel and Dr. Woolley provided an amazing opportunity to learn about the SpectraVision while creating connections with other practitioners. I am blessed to have found this program and cannot thank Dr. Menzel and Dr. Woolley enough for making this program.
Stephanie Nowak-Tippy
Naturopathic Practitioner, Certified Nutritional Consultant, Board-Certified Health Coach
Stephanie is a South Haven, Michigan native with over ten years of dietary supplement experience. She holds a Bachelor of Science degree with a concentration in biology from Western Michigan University. Growing up in the aisles of her family's health food store, she developed a passion for holistic health early on. Stephanie believes in a functional medicine approach to health and wellness. She addresses the root cause of health concerns by using the power of nature. Stephanie loves to learn and is studying acupuncture and functional medicine.
The Naturopathic Doctor program provides a comprehensive,
holistic education! You will study anatomy and physiology, biochemistry, homeopathy, nutrition, herbalism, and so much more.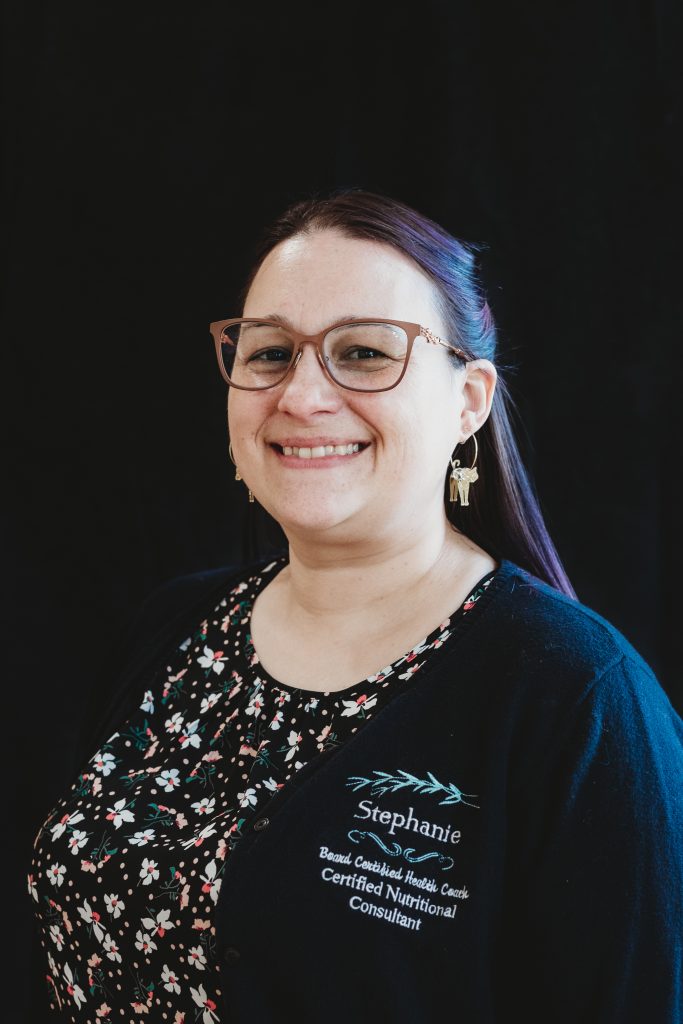 Using the 7 laws of wellness, you will undergo your own transformation and gain the experience and knowledge needed to help yourself and others. Dr. Menzel and her team are wonderful resources and will help you every step of the way. I can't express how truly excited I am to have completed this program!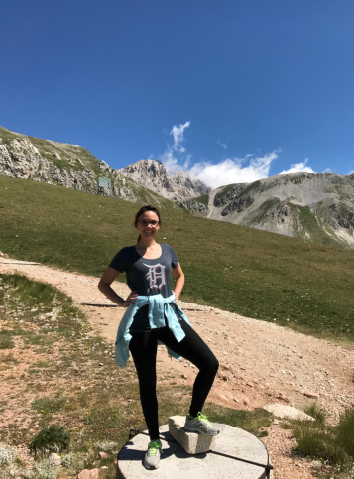 Julianne Umbarger
LMSW, BNC, Clinical Social Worker, Bionetic Naturopathic Counselor
Julianne lives in Royal Oak, Michigan with her husband Justin, daughter Eleanora, and dog Maddy. Her personal experience with depression, as well as diagnoses of Lupus, Hypothyroidism, and Fibromyalgia led her to seek healing rather than disease management. A past therapy and Bionetic counseling client herself, she discovered what it takes to find true healing, and is living the vibrant life she had always dreamed of. Julianne vowed to help others do the same, and she has not looked back! Julianne holds a bachelor's degree in Psychology Honors from Wayne State University (Detroit, MI), a Master of Social Work degree from the University of Michigan (Ann Arbor, MI), and a Bionetic Naturopathic Counselor certification from the Energetic Wellness School of Naturopathy (Edmund, OK). Through her private practice in Royal Oak, Julianne offers clients therapy and/or Bionetic Naturopathic Counseling in order to help people take control of their health, find lasting healing, and discover the vibrance of life!
Diane McAllister
Board Certified Holistic Health Practitioner, Certified GAPS Practitioner, Nutritional Therapy Practitioner, Certified Bionetic Naturopathic Counselor, finishing Doctor of Naturopathy
Diane truly believes that we were created to live in harmony, be in health and vibrate at a higher octive! After much researching and educating on many wonderful diets and constantly being successful in applying what she learned to her family's health, she developed an endless desire for more learning and experimentation.
At the age of 43, she was given a diagnosis, bringing a new sense of urgency to her quest for knowledge. Within 6 months of that diagnosis, she became pregnant with her fifth child. After being blessed with healing from the diagnosis and birthing a healthy son, she knew there was more to discover about the self healing potential of these magnificent bodies.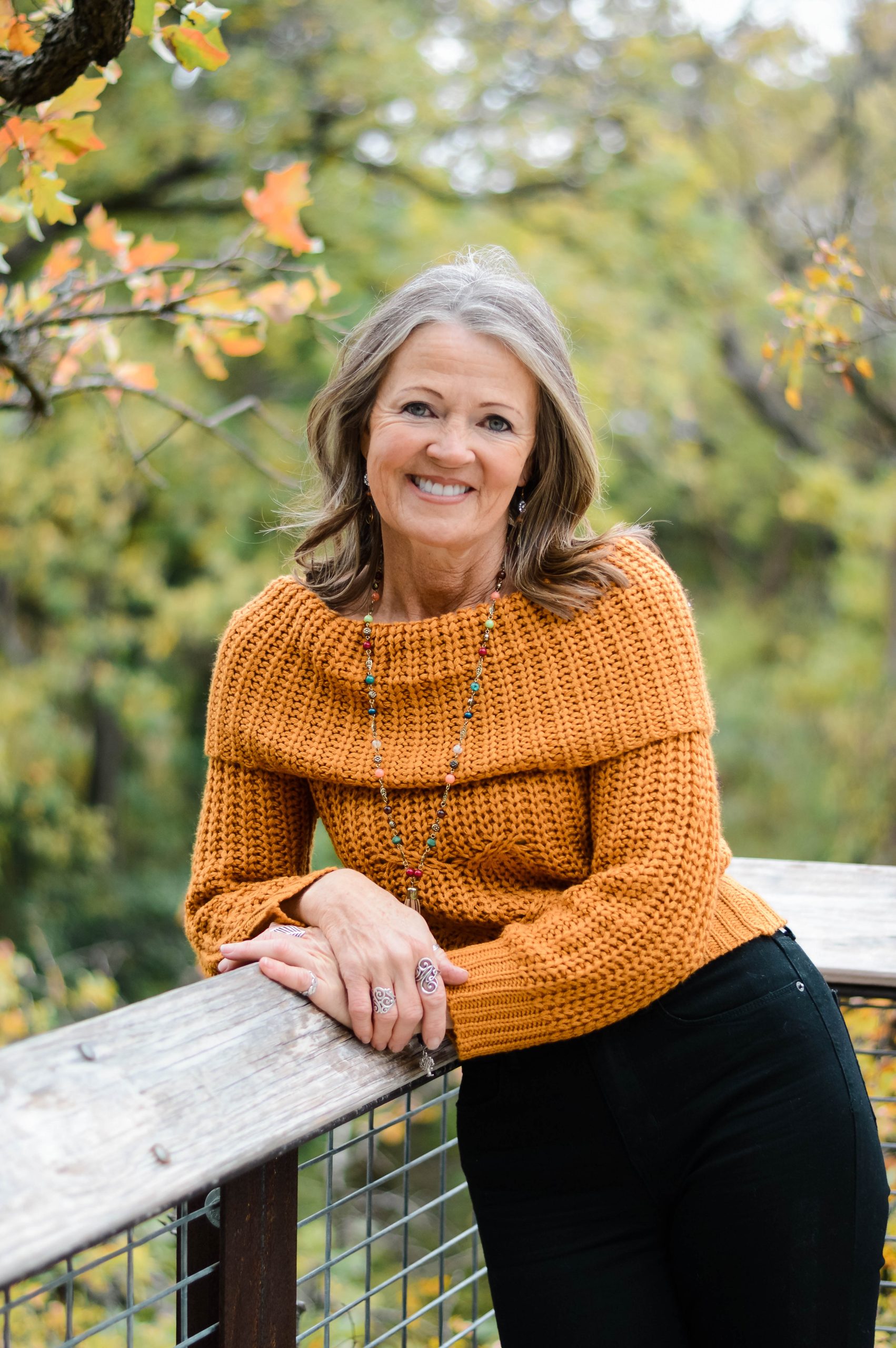 Diane received her national certification through the Nutritional Therapy Association in Washington. Continuing her studies under Dr. Natasha Campbell-McBride, she received her selective certification as a GAPS (gut and psychology) Practitioner.  While training in many aspects of alternative health she entered the field of energy medicine with the  Avazzia Electro-physiology Technology.  Noticing a need in her practice to expand her studies into understanding more about the subtle energies of the body, she added her Board Certified Holistic Health Practitioner which lead her to learn about The Spectravision, and expand her studies into German New Medicine.
Continuing with curiosity and passion Diane is presently enrolled in  Energetic Wellness School of Naturopathy where she received her Bionetic Naturopathic Counselor and presently finishing her Doctor of Naturopathy. Entering private practice in 2012 in Texas, Diane continues to encourage a paradigm shift from diagnosis and treatment to disease prevention, bring a space of empowerment and health restoration via helping clients connect with their bodies, understand its communication system, and explore more of the 'Self' .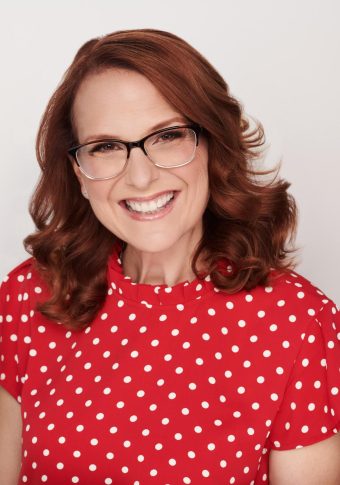 Katy Talento
Certified Naturopathic Doctor
Katy Talento is a holistic health practitioner and educator, an epidemiologist, a veteran health policy advisor and health benefits
consultant. She is the founder and CEO of AllBetter Health, an insurgent benefits advisory firm building lower-cost, higher-quality health plans for employers. AllBetter Health also provides individual wellness consulting, using naturopathic principles, the dietary framework developed by Dr. Weston A. Price, in the context of ancient Christian spirituality. Katy was the health policy lead in the White House on the Domestic Policy Council where her portfolio included ending secret health care prices, lowering drug prices, expanding health IT interoperability, combating the opioid crisis and promoting bioethics in the life sciences.
Katy has appeared on or been published in a number of media outlets, including CNN, CBN, Sky News, Newsmax, EWTN, The New York Times, The Hill, The Morning Consult, FoxNews.com, RealClearPolitics, and others. Prior to her White House appointment, Katy served five U.S. Senators over a 15-year period, including as top health advisor, legislative director and oversight investigator. She also worked in the private sector helping multinational energy companies protect their global workforce from occupational health threats, and served on the research faculty at Georgetown University School of Medicine. Katy spent two years as a Catholic nun and has worked with vulnerable populations in East Africa, industrial Russia and inner city America. Katy received a Master of Science in Epidemiology from the Harvard School of Public Health and an undergraduate degree in Sociology from the University of Virginia. A mother of two grown children, Katy lives in Leesburg,VA with her husband. She spends her free time
hiking in the woods with her dog, playing with her two grandchildren and nephews and learning more about naturopathy and the holistic approaches to wholeness and
wellness.
https://allbetter.life
Nina-Marie Rueda
Certified Naturopathic Doctor
Nina-Marie is your perinatal expert. She is a Naturopathic Doctor, Functional Nutritional Therapy Practitioner, Restorative Wellness Practitioner, a lactation educator and trained as a labor and postpartum doula. With her extensive training, Nina-Marie will take you through preconception, pregnancy, and the postpartum seasons ensuring that your body is well-nourished for the task of motherhood. Nina-Marie also works with our children. By utilizing various functional testing methods like Hair Tissue Mineral Analysis, blood chemistry, Organic Acid Tests, DUTCH hormone testing and more, she will get to the root cause of health issues in order for you to live a life free of illness.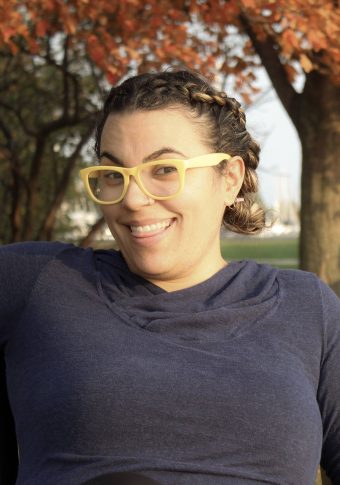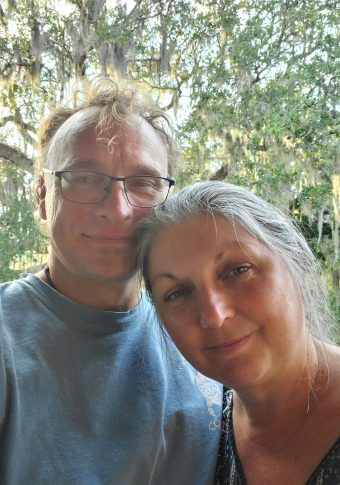 Mark & Julie Fulcher
Certified Bionetic Naturopathic Counselors
Mark and Julie are a husband wife team with 25 plus years experience in the health and wellness field. Mark has his BS and is a Licensed Massage Therapist. He's the owner of Fulcher's Therapeutic Massage, a massage practice in the Lapeer area for nearly 20 years. He regularly uses craniosacral and other modalities, including his own intuitive, unique approach and process of energetic release in his practice. Julie was a flight attendant for over 20 years and has spent the last 8 years at home doing what she loves, including cooking healthy meals, taking care of family and working with Mark through his business. The past 2 years both Mark and Julie have been focusing on their Bionetic Naturopathic Counselor Certification among other courses that encompass the use of their state of the art technology.   Through their business Holistic Integration, their goal is to continue to help and support our community and beyond through cooperative outreach and wellness.
Douglas J Rowles
Certified Naturopathic Doctor, MD
Growing up in Cranston, Rhode Island, I decided at a young age to pursue a career in medicine. Specifically, I wanted to treat athletes. After graduating Pre-Med from Providence College in 1990 and a subsequent year earning a master's degree in Physiology and
Biophysics at Georgetown University in 1991, I decided to attend the military medical school, The Uniformed Services University of the Health Sciences in Bethesda Maryland, from 1991-1995. This was the start of what became a 24-year military career in the U. S. Navy. After completing a surgical internship in 1996, followed by serving on the USS South Carolina, CGN-37, as ship's medical officer until 1998, I completed Orthopedic Surgery Residency at
Naval Medical Center Portsmouth in 2002 and a subsequent Orthopedic Sports Fellowship in Indianapolis in 2005. The rest of my Navy career was spent as an active duty Orthopedic
Sports Surgeon.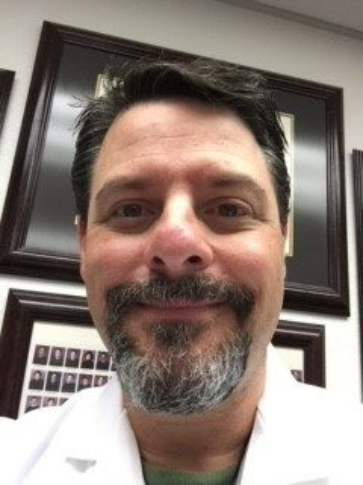 Upon retirement from the Navy in 2015, I followed my wonderful bride to her home state of Oklahoma where I accepted a position as an academic attending at Oklahoma University. Throughout my medical career, I have always been aware of the failings of our allopathic medical industry. This ultimately led to the decision to train as a Naturopathic
Physician. My goal is to merge my Orthopedic skills with what I have learned as a Naturopath and seek successful ways to treat my patients in a holistic and natural manner. I also hope to
set an example for my allopathic comrades as our overall medical system inevitably embraces Naturopathy.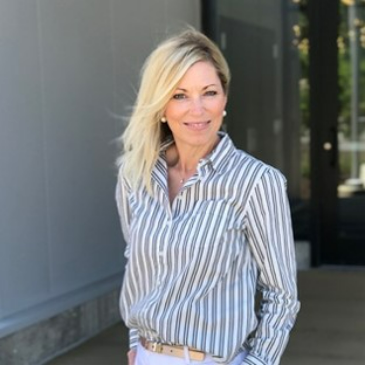 Kimber Krosschell
Certified Naturopathic Doctor
Kimber consults with people around the world via a virtual practice
and locally in Orange City, Iowa. She specializes in healing the
underlying cause of disease and is dedicated to a personalized
approach to treatment. She has worked with hundreds of clients, and battled her own wellness issues with Mold, Parasites and
Inflammation.
She uses clinical investigation to discover the root cause of chronic diseases such as thyroid issues, autoimmune conditions, hormonal dysfunctions, digestive disorders, fibromyalgia and more. Her personal journey combined with extensive education and a highly qualified.
medical advisory team make her relational and qualified to help you experience relief and wholeness.
As a (Naturopathic Doctor and) Certified Practitioner in Functional Diagnostic Nutrition and trained under a well-respected integrative medical doctor, she works with individuals to identify hidden stressors both internally and externally and then designs a personalized health protocol to remediate the illness and help you to live your best life.
Kimber is a wife, mother and grandmother (affectionately known as, "Mimi" by her grandsons!) She has been a business owner/operator for 29 years and a successful health and life coach to hundreds of people wanting to change the direction of their life by making better, healthier choices. She loves taking long walks, listening to books on tape, drinking coffee with the sunrise and sipping wine with friends in the evening.
Maria Latham
Certified Naturopathic Doctor
Owner of the Pines Wellness. She studied under Dr. Michele Menzel at Energetic Wellness School of Naturopathy. She is also trained in German New Medicine where she studied under Andi Locke Mears. Maria hails from NYC where she was a professional actress for many years. After relocating to Oklahoma, she founded a dog rescue, Country Roads Animal Rescue Society, which has rescued over 8,000 dogs since its inception.   Maria is thrilled to serve as a teacher and guide for individuals ready to take control of their own health. She looks forward to encouraging people to look at their symptoms from a different perspective and to understand that the answers are all within them.   Maria resides at the Triple L with her husband Terry, their two children Lake and Lefty, and their six rescue dogs. Not to mention the plethora of animals on the farm as well!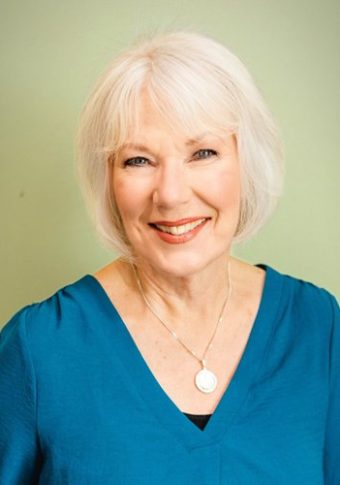 Dr. Lori Sullivan
ND, RN, BNC, BEP bc-HHP
Doctor of Holistic Naturopathy, Registered Nurse, Certified Bionetic Naturopathic Counselor, Board Certified BioEnergetic Practitioner, Board Certified Holistic Health Practitioner, Master Clinician of Advanced Nutrition Response Testing®, Certified Level 1 Reiki Practitioner, Certified by American Association of Drugless Practitioners
Dr. Lori Sullivan is the founder of NutritionWorks Holistic Health, a holistic health clinic located in Bettendorf, Iowa. For over a decade, Dr. Lori has been working with clients across the country and educating the community on understanding the root causes associated with imbalanced health and how to be well.
As a professional, Dr. Lori began her career as a Registered Nurse and now holds a Doctorate in Naturopathy. She is a Certified Bionetic Naturopathic Counselor, Board Certified BioEnergetic Practitioner, Board Certified Holistic Health Practitioner, Master Clinician of Advanced Nutrition Response Testing®, Certified Reiki Level 1 and a member of the American Association of Drugless Practitioners.
As early as Dr. Lori can remember she has always had a calling to care for people who had health needs and for years she specialized in critical care and interventional cardiac care.  A life change led her to a career in the pharmaceutical industry, however that experience made her realize that taking medication never addressed the reason why it was needed in the first place. Medications merely masked the symptoms or caused more side effects and even when withdrawn, the symptoms remain and there has been no healing.
Prior to becoming a Practitioner, Dr. Lori had struggled with her own digestive issues and debilitating pain in her muscles and joints, making it difficult for her to enjoy life. Not wanting to take the standard medical and pharmaceutical route, she chose to research and discovered alternative and holistic ways of healing her body, beginning her own journey of natural healing.
Dr. Lori was then introduced to Nutrition Response Testing® and knew it offered a better alternative to traditional medicine and an additional means of helping her body heal. As she began to experience the healing benefits for herself, she made the decision to train and become a Practitioner and to open a natural health practice so that others could also benefit from healing naturally.
She opened NutritionWorks Holistic Health in 2012 after graduating from the Advanced Clinical Training Program of Nutrition Response Testing®. This experience fueled her passion to learn more about how the body works and heals and led her to further training in BioEnergetic Medicine, Bionetics, German New Medicine, the Natural Laws of Healing, and Naturopathy. Today, Dr. Lori incorporates her extensive knowledge of these modalities in her clinic providing clients with comprehensive holistic health care programs, so they can achieve body-mind balance and wellness.
Dr. Lori knows and believes the body is designed for wellness and has an innate ability to naturally heal when given what it needs. When people understand how the body works and heals, they will never want to go back to traditional medicine again.
In her free time, she enjoys hiking, biking, reading, and has a great passion for continuing her education about our amazing bodies.
www.nutritionworkswellness.com
Erin Walker
Board Certified Holistic Practitioner & Bioenergetics Practitioner
Erin suffered with chronic illness and disease for many years and now helps people balance their health naturally by addressing root causes and facilitating life-changing healing journeys. She has over 3 years of holistic health education, advanced training, certifications, and clinical experience in personalized "root cause" healing and optimizing health. She is extremely passionate and knowledgeable about the body's innate ability to heal itself given what it needs. She teaches about lifestyle design, disease prevention, and learning the language of your body's physical and emotional symptoms.
Through 1:1 Personalized Coaching, Nutritional Cleanse Programs, Meridian Stress Assessment, and Educational Programs, she supports women in freeing themselves from health limitations, struggles, and energy blockages that underlie chronic health symptoms.
Her current focus is in helping women release chronic health issues like hormone imbalances, digestive disorders, inability to lose weight, period issues,, etc. She suffered from early Perimenopause, Anxiety, Hashimoto's, and Insomnia, and a lifetime of "random" symptoms and is now free from a life of chronic disease, doctors' visits, and prescription drugs.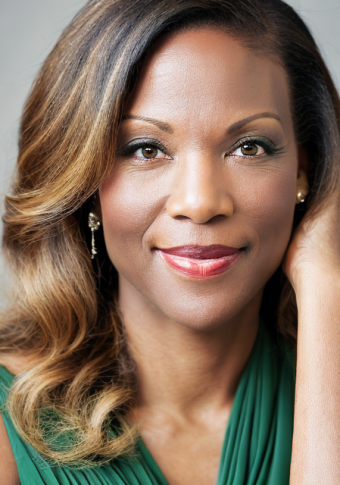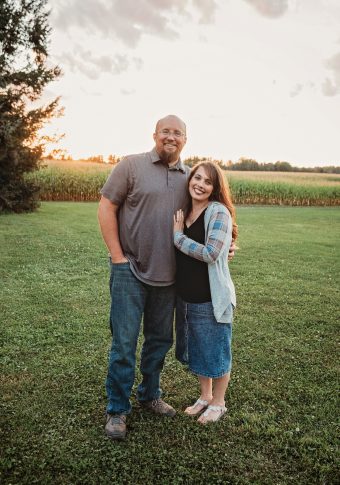 Tina Hice
Certified Naturopathic Doctor, Certified Bionetic Naturopathic Counselor
Pastor's wife, homeschool mom, grandmother, (my grand babies call me "Sugar.") For 19 years I watched my oldest son, Jeremiah, walk the path of debilitating dis-ease. I watched him suffer in agonizing pain every day. After years of research and traveling all over the country, from specialist to specialist, without finding answers, we decided to take responsibility for our son's health. We were tired of watching him suffer. We knew God created all things for our health but didn't know how to use it. We decided to look deeper and make hard decisions. We found answers, answers that gave us hope again, answers that changed Jeremiah's life so drastically we couldn't help but share the goodness. His path is forever changed. He lives healthy and whole now! The truths we learned have completely changed the trajectory of our lives... and we are forever grateful!
A few years later, I faced my own health crisis. As with most holistic practitioners, our practice is a direct result of our personal journeys. We thank the Lord for the path He has led us on and are humbled He uses us to facilitate goodness and help many people. We are simply His tools. I am passionate about helping other families find the answers they need to live their healthiest lives. I believe in the mission to help people understand how holistic health and energetic wellness an integral part of the healing journey can be, so they can live a life of hope, abundance and health!
II Timothy 1:7 "God hath not given us the spirit of fear, but of power and of love and of a sound mind." III John 2 "Beloved, I wish above all things that thou mayest prosper and be in health, even as thy soul prospereth."
Jade Mattson
Certified Naturopathic Doctor, Certified Level I, II, III Bio- Energetic Counselor
I am a born and raised Indian native. I live in Indiana still with my husband and daughter. I received my Certification of Level I, II, III in Bio-Energetic Counseling in 2022 and Dr. of Naturopathy from Energetic Wellness School of Naturopathy in 2023.
After many years of health issues and receiving no help through the western medical world, I was led to a natural alternative and have never looked back. This change in my own health care led me to my passion of helping others find natural ways to heal their bodies as well. I have been testing and helping clients for the past five years through EDS Screening. It is my passion to help people find their true root causes of illness and to heal!!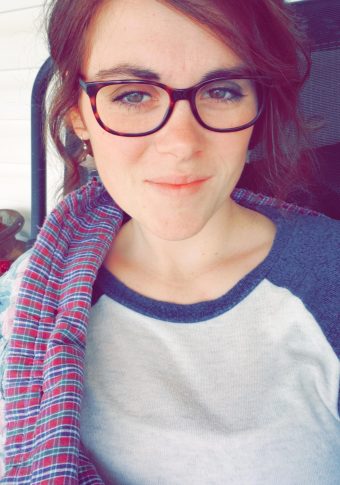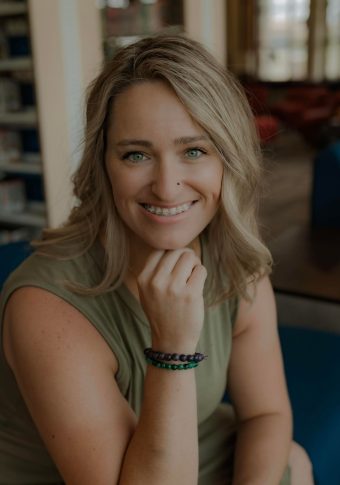 Kaylin Delisle
Certified Naturopathic Doctor
Hailing from Hennessey Oklahoma, Kaylin fostered a pioneering spirit for adventure and challenging the status quo. She currently resides in Seoul, Republic of Korea with her husband and son where she is absorbing the culture of the Far East and learning the healing principles of Eastern Medicine. Kaylin's love for health and wellness has been evident since childhood. While others were pretending to play house, she was pretending to be a doctor. As a young adult, her journey into the world of medicine began when she applied for nursing school and joined the Oklahoma Army National guard as a combat medic. However, she became leery of the influence of pharmaceutical companies and the narrative behind sickness and disease. She quickly realized how Western Medicine was a business not actual health care. She received her Bachelor of Science from the University of Central Oklahoma in 2015 with a focus in education.
As with many other naturopathic practitioners, she received a diagnosis that changed the trajectory of her entire life. She decided to live as nature had intended and began studying how to care for herself on an energetic and cellular level. She learned how to assist the body to repair itself with whole foods, clean water, and a safe environment. Driven by a passion for teaching and healing, Kaylin found purpose in showing others how to
take control of their own health. She became a Holistic Health Practitioner, Reiki Master Teacher and then established her own holistic health clinic, Asclepion Wellness. As a Naturopathic Doctor, Kaylin is continuing to educate her clients, family, and friends on the healing power of nature with a deeper understanding of nutrition, Germanic Healing Knowledge, and the fallacies of the West. She applies the principles of naturopathy to every client; Primum non nocere, Vis
madicatrix naturae, and Tolle totum. She believes that each of her clients can be well and healthy, and the power is in their own hands. She is simply the teacher, and she looks forward to helping many others achieve their health and wellness goals.
Diane Marie Harper
Certified Naturopathic Doctor
As an integrative holistic practitioner, Dr. Diane Marie focuses on homeopathic medicine and other energy-based therapies to address the health of the whole person including the mind-body connection, detoxification, nutrition, herbal treatments, and lifestyle. A homeschooling mom of eight (and stepmom of seven more), she learned early on the importance of a natural lifestyle to support the ability of the body to heal, eating food from the garden, raising beef and eggs, milking goats and a Jersey cow, and using herbal medicines instead of pharmaceuticals. Combining the best of traditional western naturopathy with the ancient healing wisdom of eastern and indigenous cultures, her passion is the pursuit of the health of body, mind and spirit. She holds a Bachelor's Degree from the University of Nebraska with emphasis in Biology, Psychology, and Manufacturing Engineering Technology.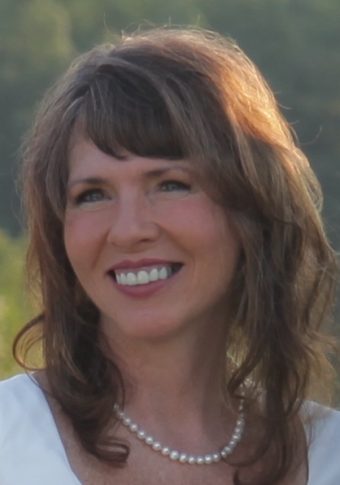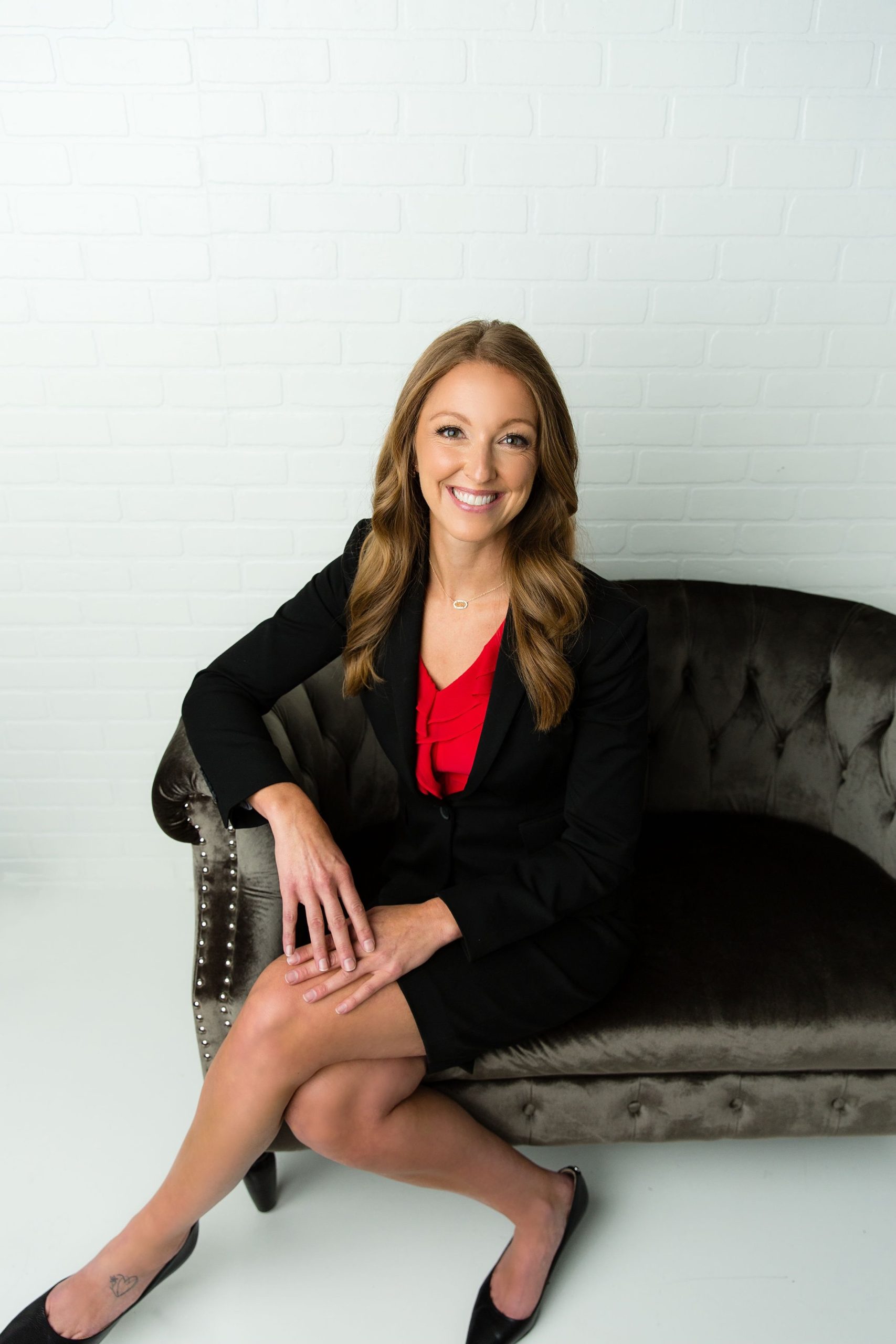 Dr. Katrina Rounkles, DC
Certified Bionetic Naturopathic Counselor
Hi! I am Dr. Katrina Rounkles! I am excited you are here and I would love to share my journey into health and wellness with you. I did not grow up going to a chiropractor, taking supplements, or anything that resembled the lifestyle I have today. In fact, when I first started chiropractic school I wasn't sure if I was in the right place.
In my early 20s, I sought the advice of my primary care doctor due to a gradual onset of daily headaches. The discomfort in my head would come and go and it felt as if my head and neck were being squeezed. The headaches would often be accompanied by neck pain, poor concentration, anxiety, and poor sleep. My doctor ran some blood labs and ordered a CT scan to evaluate my concerns. Upon evaluation of the results, my doctor explained the headaches were a symptom of elevated thyroid stimulating hormone or TSH and diagnosed me with hypothyroidism. I was prescribed Levothyroxine in two different dosages and told to come back in 6 months to re-evaluate labs.
I followed up 6 months later with inconsistent results. However, my labs showed TSH was now within the lab reference range and my doctor recommended I keep taking Levothyroxine with an annual follow up. I continued to intermittently have headaches and all my other symptoms. This became my new normal.
I continued to take two alternating doses of Levothyroxine throughout my 20s. My follow up labs were occasionally out of the reference ranges and my medication was adjusted often. It was not until about five years later as a student in chiropractic school that I learned about thyroid disease, why my lab values were inconsistent, and most importantly- why my symptoms never actually improved.
By the time I started to really understand the true causes of thyroid disease and the myriad of symptoms associated with it, my health was at its worst. My daily life became a survival routine. Getting out of bed was a struggle and any small stressor seemed to render me mentally and physically exhausted. I experienced bouts of depression, hair loss, brain fog, stomach aches, food sensitivities, hormonal irregularity, blood sugar dysregulation, and the worst- cystic acne! In addition to feeling poorly most days, I also felt disconnected socially from my family and friends. No one really understood what I was feeling- not even my doctors. I never felt like myself.
My declining symptoms drove me to learn as much as I could about my body and how to heal it. I continued my education and worked alongside many different doctors and health professionals who used a comprehensive approach to patient care. I became awakened to understanding the body and mind are connected through many mechanisms. The more I learned and applied to my own health, the better I felt! This health transformation led me to a greater understanding of how to address the complexity of health concerns that many people face today. There is no one size fits all approach to healing! My mission is to support and empower people in their own unique journey in health and wellness.
Education & Background
Dr. Katrina Rounkles is originally from Fort Dodge, Iowa. She joined the Army Reserve as a senior in high school. She is a retired veteran of foreign war with over 20 years of military service. Her college education started at Iowa State University in Ames, Iowa where she attained a Bachelor of Science degree in Biology and a minor in Psychology. Her graduate studies include work in the Master of Public Health degree at Des Moines University in Des Moines, Iowa. She went on to graduate from Cleveland University in Overland Park, Kansas with a Doctorate of Chiropractic degree. Dr. Rounkles is licensed in Missouri and Iowa.
Areas of Specialty
Dr. Rounkles specializes in Chiropractic Kinesiology with a functional medicine approach. Her post-doctorate education includes training in a neuro-emotional technique (NET), physiotherapy, applied kinesiology, clinical kinesiology, acupuncture, bio-resonance therapy, Sacro-occipital technique (SOT), blood laboratory analysis, food inflammation testing (FIT), Shape Reclaimed program, Bionetics, homeopathy, essential oils, and clinical nutrition.
"There is no one size fits all approach to healing! My mission is to support and empower people in their own unique journey in health and wellness."
Mission
Live HEALTHY! Live WELL! Live FREE!
Our mission at Chiropractic Kinesiology Clinic is to support our clients in any part of their health journey from illness to wellness. As doctors and health coaches, it's our goal to identify the root cause of both acute and chronic conditions through careful investigation of all components of health. Our treatment techniques are focused on the overall functionality of the body and mind. Different types of tissue distress can cause various dysfunction in the body, and proper assessment of these dysfunctions are key to unlocking the doors to healing and invaluable to achieving optimum health. We are passionate about what we do and look forward to supporting YOU reaching your health and wellness goals.
Dr. David & Dorothy Shearer
Certified Bionetic Naturopathic Counselors
David and Dorothy share 50+ years of combined patient care experience! David is a medical doctor and Dorothy is a master's prepared registered nurse.  They have witnessed the benefits as well as limitations of Western medicine. Dorothy began a more holistic wellness approach over the past 25 years and has excelled in motivating clients to better health in mind, body and spirit. David, while continuing to ensure patient safety within the pharmaceutical industry and bringing new innovative products to market has also recognized the strength of quantum energy and its healing capabilities. As Bionetic Naturopathic Counselors David and Dorothy are continuing to expand on their treatment modalities utilizing rife frequency generation, bionetics, light therapy, stress management, relaxation and pain therapy and other holistic life strategies. Together they continue to develop a 'blueprint' for healthy pathways.